Valentine Heart Wand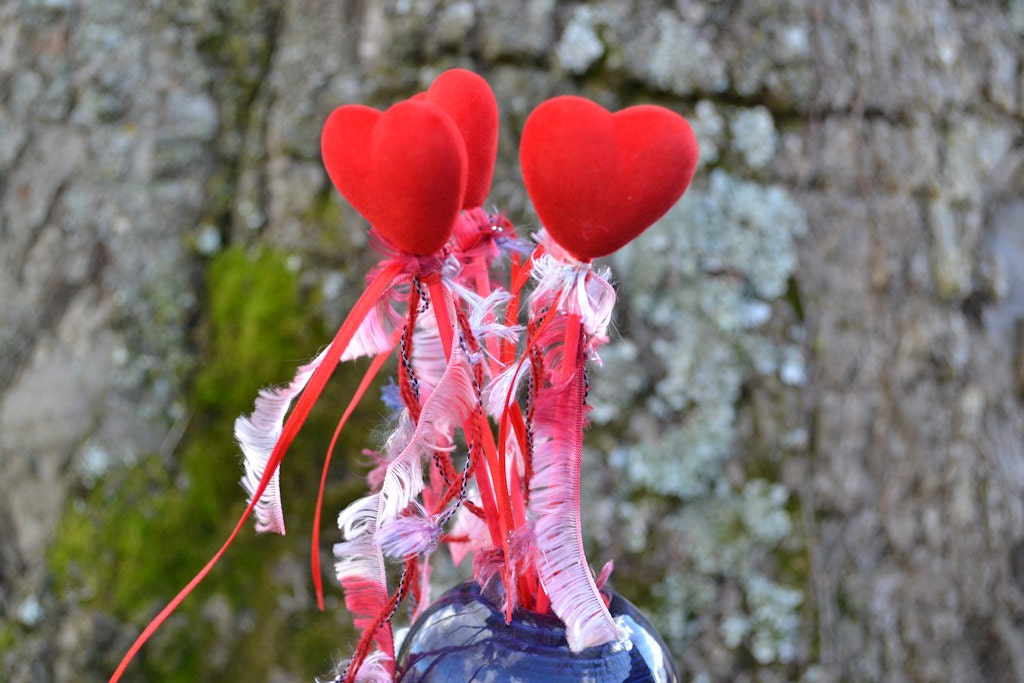 https://www.etsy.com/listing/123161619/valentine-heart-wand-heart-wand-magic
Valentine Heart Wand - Heart Wand - Magic Wand
Lovely little magic wand for casting fun Love Spells. Embellished with Ribbons and Lacey Yarns.
You will receive one 8" Heart wand of your choice in a long jewelry box.
Lots of colors to choose from. Just leave a note when you check out with your color preference or I will randomly select a color for you :)
*Red Velvet
*Pink Velvet
*Red Glitter
*Pink Glitter
Each one is Handmade by FriggleFraggle, so no two will be the same. Each having its own personality with the paint and swirls.
I always welcome questions, so please ask them before you purchase! :)
~FriggleFraggle~
Like me on Facebook .....
http://www.facebook.com/pages/Friggle-Fraggle/195896730486054