Tattered Shabby Arm Warmer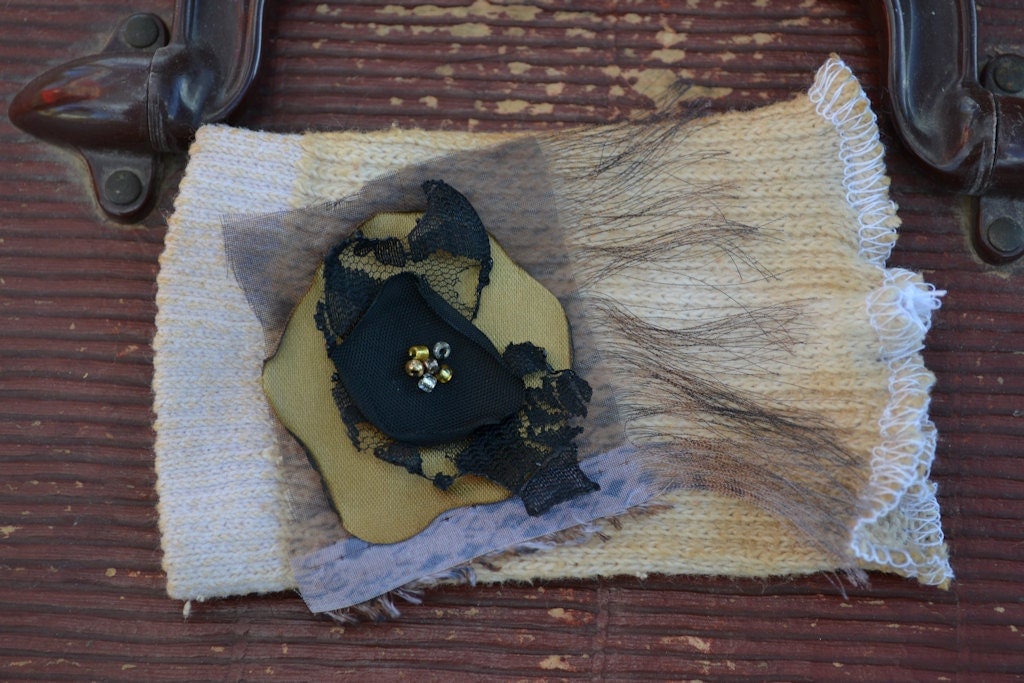 https://www.etsy.com/listing/123182720/tattered-shabby-arm-warmer
Tattered Shabby Arm Warmer
Lovely Victorian influenced cuff is ready to warm your arm in the Autumn breeze.
This tea stained stretch knit cuff is 4 1/2" long and embellished with a Leopard Print /Snake Skin FabricFringe and fabric flower with Black Lace and a beaded center.
Each one is Handmade made by FriggleFraggle, so no two will be the same and will have its own personality with the stitches and placement of each piece of cloth.
I always welcome questions, so please ask them before you purchase! :)
~FriggleFraggle~
Like me on Facebook .....
http://www.facebook.com/pages/Friggle-Fraggle/195896730486054