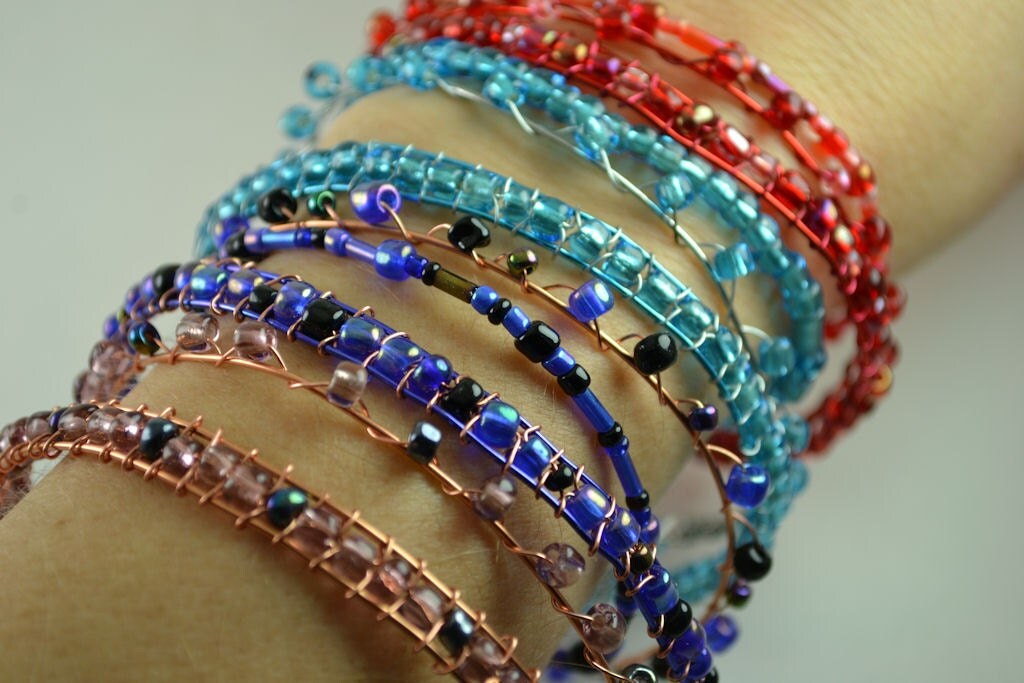 Beaded Bracelets Bangels
Set of 3 Handmade beaded Bracelets. Beads with silver, gold and copper wire.
One is on stretch cord. One is a single band wrapped in beads. The third is two bands woven with beads.
*Available in other colors, styles and sizes. Just send a convo with details.
Each one is Unique and Handmade by
~FriggleFraggle~
Available for purchase in my Etsy shop @
http://www.etsy.com/listing/95529110/aqua-beaded-bracelets