Valentine's Day is coming up. Even though I have been staying super busy with Homeschooling and work, I try to sneak away- to a corner in the kitchen-to do some crafts.
I have been doing some Altered Art projects. It is fun and I am enjoying myself. Wish I had more time to get more done though.
Pinterest has a lot of great ideas. I like to look on there, then make my version of some of the things that I like.
Here is one:
Special Valentine Fairy Butterfly Egg Baby Decoration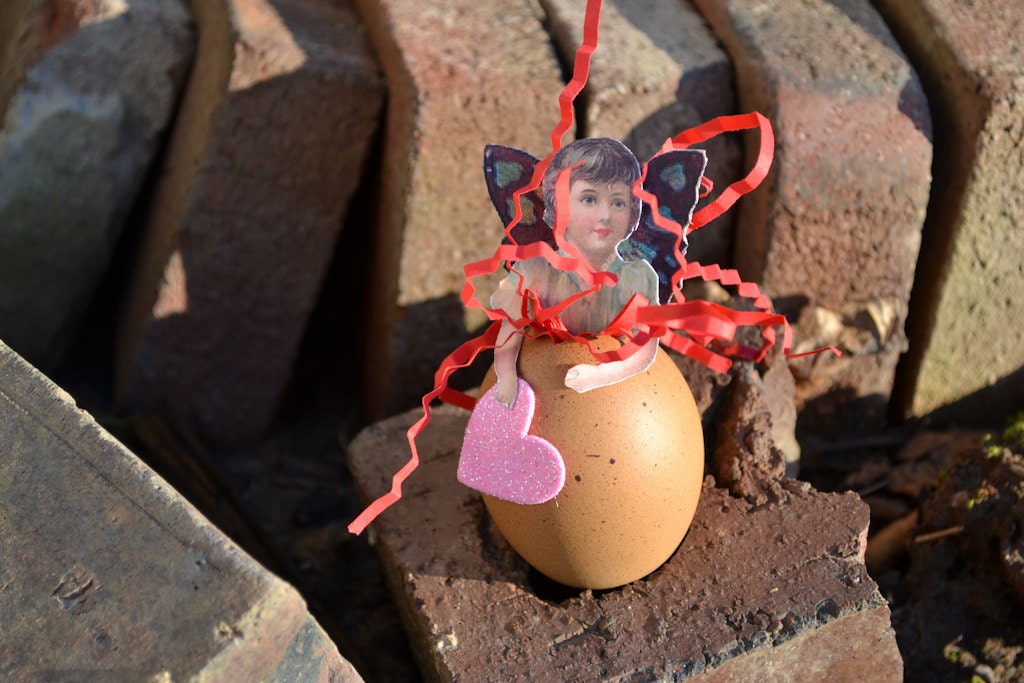 https://www.etsy.com/listing/122899012/special-valentine-fairy-butterfly-egg
and this one: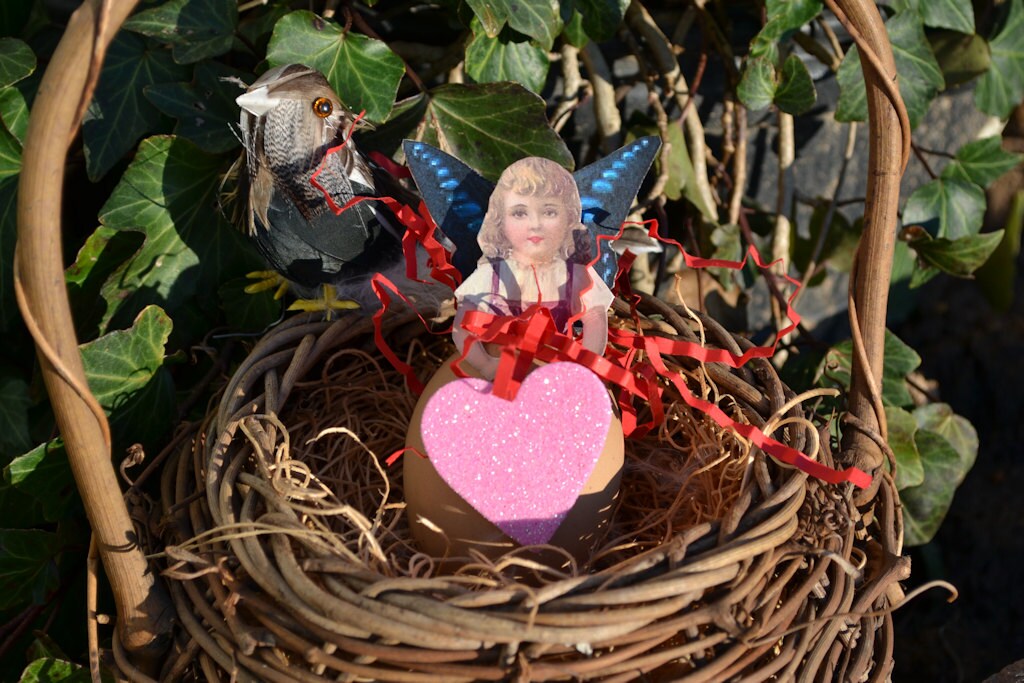 I love Butterflies, Birds and Fairies, Nests and Eggs so I really enjoyed making these.

If you would like one of your own they can be purchased here:
www.FriggleFraggle.etsy.com