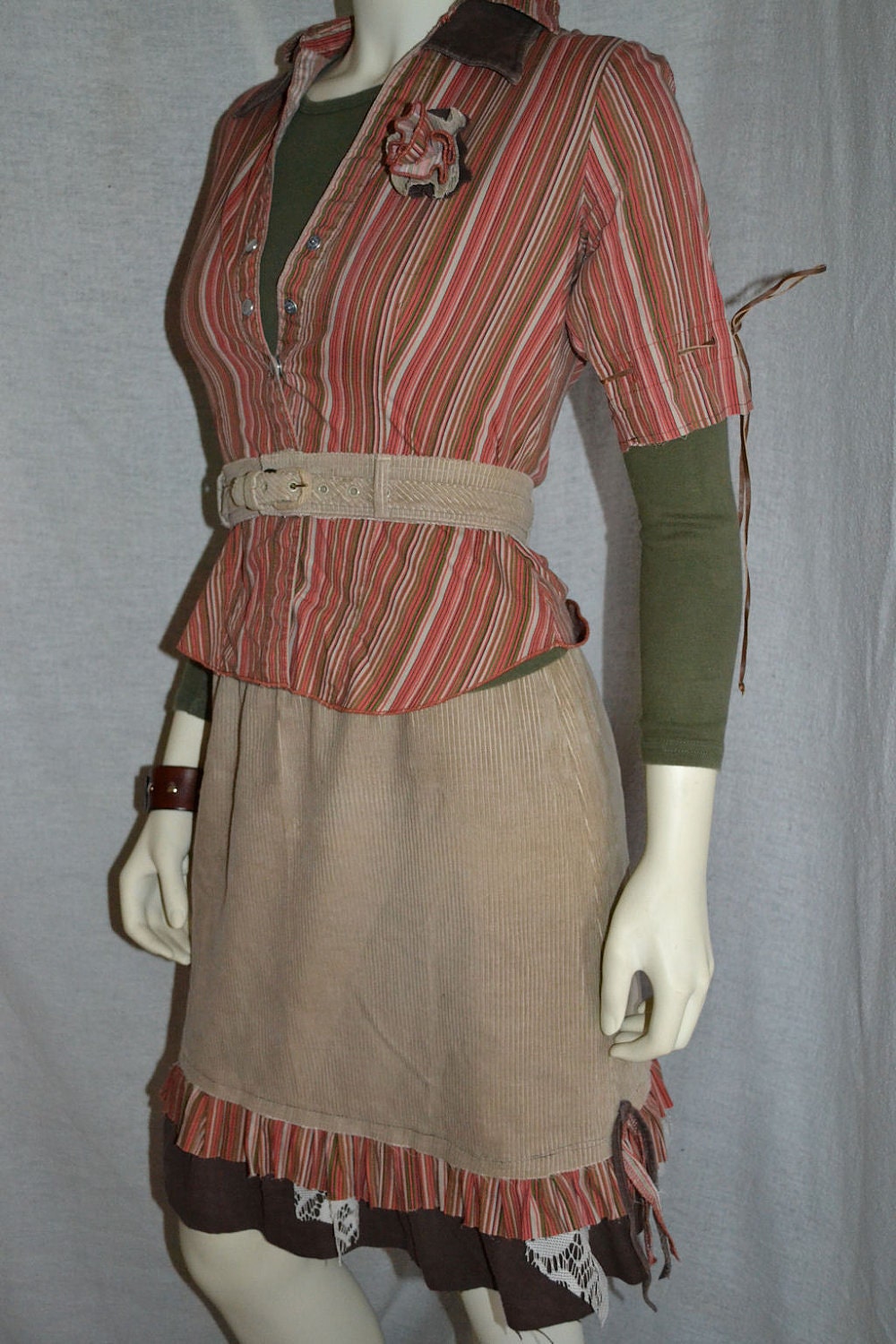 Tan Corduroy Skirt and Striped Shirt
This listing is for a three piece set including:
*Short sleeve striped shirt in orange, tan and brown. There are leather laces around the arm cuffs. The front snaps at the breast. There is a double collar and a handmade matching flower pin on the shirt.
*Tan corduroy skirt with two layers of ruffles on the bottom of the skirt, one striped like the shirt and the other brown like the collar on the shirt. The skirt has some old lace pieces on the hem and ties on each side with a handmade matching flower on the bottom. The skirt has elastic waist band and lands just above the knee.
*Tan corduroy belt matches the skirt but wears on the natural waist line (belt is extra small, it is included but not necessary for the outfit).
The shirt and skirt are a size Medium/Small.
**Flower pin sold separately in my shop
**Brown Leather cuff sold separately in my shop
**The necklace is made by Lickety Cut available @
http://www.etsy.com/listing/85340165/laser-cut-acrylic-custom-qr-code
This item is unique and Handmade by
~FriggleFraggle~
This is available for purchase in my Etsy shop @
http://www.etsy.com/listing/94932436/tan-corduroy-skirt-and-striped-shirt
http://www.etsy.com/listing/94932436/tan-corduroy-skirt-and-striped-shirt